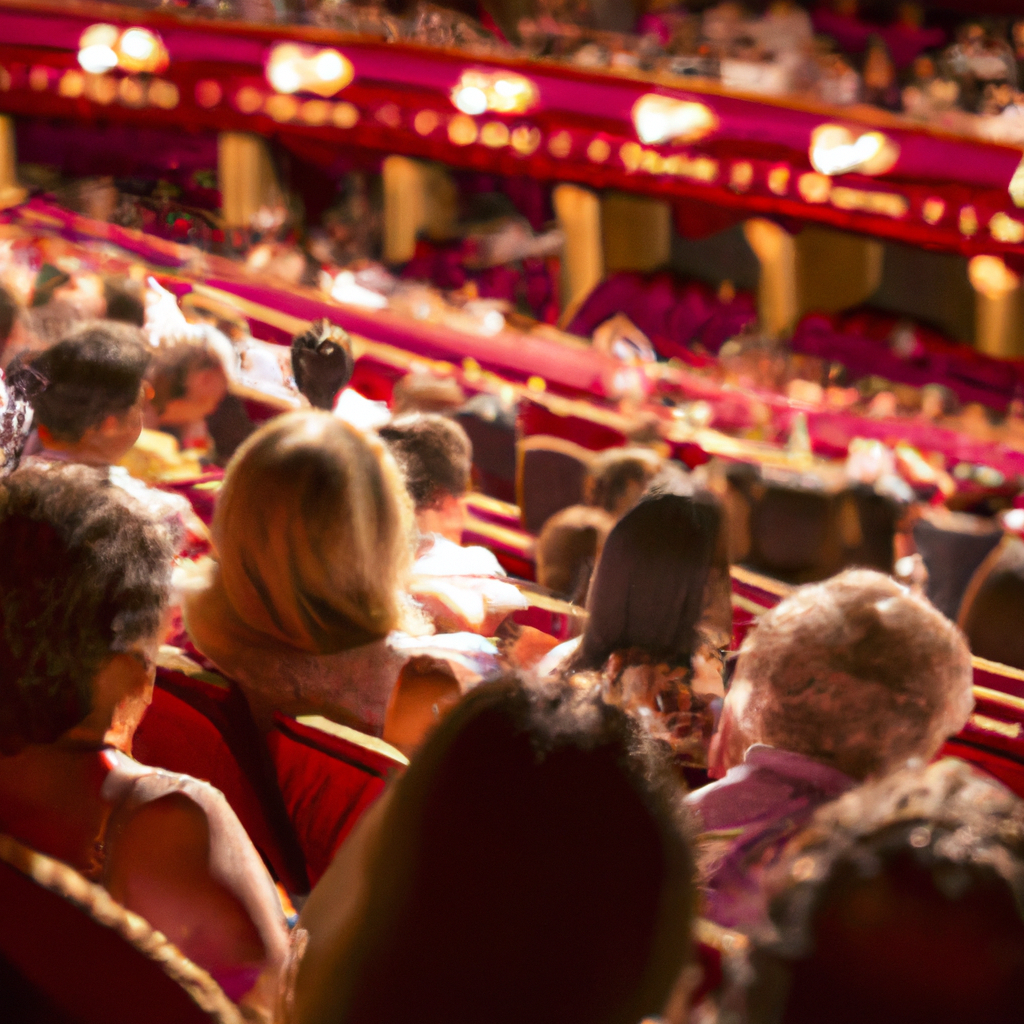 Are you a theater fanatic looking for the top comedy and drama theaters in New York? Here's your ultimate guide to must-visit theaters in the city!
Comedy Theaters:
The Upright Citizens Brigade Theatre – Get a good laugh here! It's well-known for launching the careers of many comedians.
The Pit – Check out improv, stand-up and sketch comedy shows here.
The Magnet Theater – Enjoy high-quality improv performances at this theater. It has several house teams.
Drama Theaters:
The Public Theater – Famous for producing Shakespeare plays and plays that discuss social issues.
The Roundabout Theatre Company – With multiple locations in New York, it produces popular Broadway shows.
Lincoln Center Theater – It offers large-scale productions of both classic and contemporary plays in its state-of-the-art venues.
Comedy Theaters
New York City's comedy and drama theaters are top-notch. If you're looking for a comedy theatre, you've come to the right place. There are venues to match any budget. The Comedy Cellar and The Stand are well-known clubs. For a more intimate experience, check out the Upright Citizens Brigade or The PIT. This guide will tell you the best comedy theaters in NYC.
The Second City
The Second City is a legendary comedy theater. It's been around for over 60 years, creating some of the most talented comedians and writers.
It started in Chicago in 1959 and has since spread to other cities, such as Toronto and Hollywood.
This theater is famous for its improvisational style of comedy. Performers make up sketches and scenes based on what the audience suggests.
It's also produced TV shows, movies and more – like "Saturday Night Live" and "The Office".
If you're looking for a hilarious evening, The Second City is a must-visit! You never know who might be the next big name in comedy to come out of this iconic theater.
Upright Citizens Brigade Theatre
The Upright Citizens Brigade Theatre (UCB) is a renowned comedy theatre in New York. It's become famous for its comedic shows, amazing talent and cozy atmosphere.
UCB Theatre provides courses and workshops taught by experts to help you improve your comedy skills. They run different shows, for example sketch, improv and stand-up comedy.
UCB Theatre is known for pushing comedy talent forward and has helped many famous comedians such as Amy Poehler and Donald Glover start their careers.
If you're an aspiring comedian or just a comedy lover, UCB Theatre is the perfect spot to see some of the best comedy in New York City.
The PIT
The Peoples Improv Theater (The PIT) is a renowned New York-based comedy theatre. It sits in the heart of Manhattan, and is known for its unique blend of improv, sketch comedy, and original productions. The PIT has earned a reputation for being a hub for emerging comedic talent. They host many shows and events all year long. Some noteworthy shows include "Tuesdays with Stories," "Gentrify," and "The Baldwins."
The PIT also provides classes and workshops to help aspiring comedians and performers. If you love comedy and drama, then The PIT is the perfect place for you! Plus, arrive early for a pre-show drink at their bar and meet other comedy fans. Laughter awaits you at The PIT!
Drama Theaters
In NYC, the best of the best theaters can be found. From Broadway's dazzling lights to off-Broadway's cozy vibes, something for everyone is on offer! Let's get an up-close peek at the city's top drama theaters.
Lincoln Center Theatre
Lincoln Center Theater is prestigious. It's in New York City and known for classic and contemporary plays.
It has three theaters. The Vivian Beaumont Theater has 1,200 seats in a horseshoe shape. Sightlines are good from every seat.
The Mitzi E. Newhouse Theater is smaller with 299 seats. It shows new and experimental plays.
The Claire Tow Theater is on the roof of the Vivian Beaumont. It has state-of-the-art tech and features new talent.
Catching a production there is a cultural experience to remember.
Roundabout Theatre Company
Roundabout Theatre Company is a renowned non-profit theatre group in NYC. They provide a wide range of Broadway and Off-Broadway performances yearly.
They have five venues, including the American Airlines Theatre, the Harold and Miriam Steinberg Center for Theatre, and the Stephen Sondheim Theatre.
These shows present famous actors, directors and playwrights. They have acquired lots of praise and awards.
You can find gripping dramas, funny comedies, classic Broadway plays and new works.
Whether you're a New Yorker or visiting, Roundabout Theatre Company is the perfect spot for theatre-lovers hoping to experience top-notch productions and exceptional talent.
Manhattan Theater Club
Manhattan Theater Club is one of the most renowned drama theaters in NYC. Founded in 1970, it is a hub for daring, thought-provoking theater. It has created award-winning productions, launching the careers of celebrated playwrights, actors, and directors.
If you wish to experience this theater or any other comedy and drama theaters in NYC, you must plan ahead. Consider show times, ticket availability, and attractions close by.
Broadway Theaters
Broadway! World-renowned. Bright lights of Times Square. The hustle and bustle of NYC. Famous plays, musicals, and dramas performed each year. This guide will offer insight into the best comedy and drama theaters in New York City . Enjoy on your visit!
Shubert Theatre
The Shubert Theatre is a renowned Broadway theater in Midtown Manhattan, New York City. It has seen many acclaimed plays and musicals, such as Cats, A Chorus Line and Amadeus.
It can seat 1,460 people and its classic design makes it stand out. Its spot in the lively Theater District draws theater-goers from all over.
Plan ahead to watch a show at the Shubert Theatre. Book tickets early and come early to avoid any last-minute rush. Check the website or social media for upcoming events.
Richard Rodgers Theatre
The Richard Rodgers Theatre – located right in the middle of New York City's Theater District – is a top destination for Broadway shows. It's named after the famous American composer and songwriter Richard Rodgers, who wrote musicals such as The Sound of Music, Oklahoma!, and South Pacific.
If you're planning to go there, here's what you should know:
There are two levels – Orchestra and Mezzanine – with a total capacity of 1,319 people.
Hamilton (11 Tony Awards in 2016) and In the Heights (4 Tony Awards in 2008) were both premiered at the Richard Rodgers Theatre.
You can get there by public transport, and there are lots of hotels, restaurants, and attractions nearby.
Remember to buy your tickets in advance and arrive early to the theatre to soak in its iconic atmosphere!
Al Hirschfeld Theatre
The Al Hirschfeld Theatre is a Broadway theatre situated in NYC's theatre district. It's named after the renowned Broadway caricaturist, Al Hirschfeld.
The theatre has a capacity of 1,424 and boasts a magnificent Art Deco style. It's hosted many successful and long-running Broadway shows like "Kinky Boots," "Moulin Rouge! The Musical," and "Hairspray."
Its central location at 302 West 45th Street makes it easily accessible to theatre-goers and tourists.
Pro tip: Get to the Al Hirschfeld Theatre early to snap a photo with the iconic Hirschfeld caricature of the show you're seeing in the lobby.
Off-Broadway Theaters
Off-Broadway theaters? Oh yes! Increasingly popular in the Big Apple, especially in the last few years. These theaters offer a cozy atmosphere with seating for fewer than 100 people. Usually, Off-Broadway theaters have a mixture of comedy and drama, so you can find something for everyone. This guide is here to show you the best Off-Broadway theaters in New York City.
New World Stages
New World Stages is a collection of five Off-Broadway theaters in Midtown Manhattan. It offers the best comedy and drama shows around. Theaters range from 199 to 499 seats, with each having its own style. Come here for contemporary plays, musicals, and comedy.
Here are some popular shows:
Jersey Boys: This Broadway classic tells the story of Frankie Valli and the Four Seasons with live music, drama, and comedy.
Sex Tips for a Straight Woman from a Gay Man: An interactive show with hilarious tips and advice on relationships and sexual health.
Puffs: A Harry Potter Parody: A new perspective on Hogwarts through the eyes of Hufflepuff.
Organized seating, top-notch lighting and sound systems make New World Stages a must-visit. Pro tip: Book tickets in advance as seating is limited.
Cherry Lane Theatre
The Cherry Lane Theatre is in the center of NYC's Greenwich Village. It's one of the oldest and most famous Off-Broadway theaters. It was created in 1924 by actors and writers.
Famous plays have been shown here like "The Night of the Iguana" by Tennessee Williams, "The Bald Soprano" by Eugene Ionesco, and "The Children's Hour" by Lillian Hellman.
It still showcases a wide range of shows such as plays, musicals, solo performances, and comedies. If you want to experience modern theater, the Cherry Lane Theatre is a must-see!
Tip: Check out their website for show listings and ticket info.
Signature Theatre
Signature Theatre, in New York City, is a top Off-Broadway theater. It was founded in 1991 and its purpose is to showcase new works by modern playwrights, and to revive classic plays with a new spin.
Arthur Miller, August Wilson, and Edward Albee are some of the featured playwrights. The architecture of the theatre is sleek and modern. It has three stages, which means multiple productions can be shown at the same time! Theatre fans that want quality, modern productions should not miss Signature Theatre.
Notable Productions
NYC has iconic theaters for drama and comedy. It's full of artistic life! Here's a guide to the best comedy and drama theaters in NYC and their most famous shows. Visit them and explore the city!
Hamilton
Hamilton is a Tony award-winning musical that has caused a sensation. It tells the story of Alexander Hamilton, a Founding Father of America, and his incredible journey from orphaned immigrant to a leader in the American Revolution and US government.
New York City has some of the world's finest drama and comedy theaters. Hamilton has been shown at these places, including the Richard Rodgers Theatre where it made its Broadway debut and continues to run.
Other theaters showcasing Hamilton include:
– The Public Theater
– The National Theater Institute at the Eugene O'Neill Theatre Center
– The New York Theatre Workshop.
Tip: If you are a fan of Hamilton, visit one of these theaters. Get your tickets early as shows tend to sell out fast!
To Kill a Mockingbird
"To Kill a Mockingbird" has been performed since it was first published in 1960. Aaron Sorkin's Broadway adaptation is one of the notable productions.
If you're in New York and looking for some great theaters, here are some great picks:
The National Black Theater: Here, you can see works by Black playwrights and artists.
The Public Theater: This downtown theater offers politically charged works.
The Cherry Lane Theater: This old off-Broadway theater in Greenwich Village showcases emerging playwrights.
The August Wilson Theater: This midtown theater is named after the Pulitzer Prize-winning playwright and hosts Broadway's biggest productions.
Pro tip: If you want to catch "To Kill a Mockingbird", check out the Shubert Theatre, where it's currently being staged.
The Lion King
"The Lion King" – it's a must-see show! This amazing Broadway musical has been entertaining viewers since 1997. It's based on the Disney movie and features life-sized puppets and extravagant costumes.
You can find it on Broadway, the West End, and it's even toured the world from Europe to Asia to Australia.
So make sure you check for discounts and special deals on tickets for the best experience.
Frequently Asked Questions
Q: What are some of the best comedy theaters in New York?
A: New York City is home to many renowned comedy clubs, including The Comedy Cellar, The Stand Comedy Club, and Caroline's on Broadway.
Q: Where can I catch a classic Broadway show in New York?
A: The most iconic Broadway theaters include the Majestic Theatre, the Ethel Barrymore Theatre, and the Shubert Theatre.
Q: Are there any theaters in New York that specialize in experimental theater?
A: Yes! The La MaMa Experimental Theatre Club and The Kitchen both showcase innovative and avant-garde works.
Q: What is the dress code for attending a play or comedy show in New York?
A: There is no strict dress code for attending a show, but most theaters and comedy clubs recommend "business casual" attire.
Q: What is Off-Broadway and how does it differ from Broadway?
A: Off-Broadway refers to theaters with a seating capacity between 100 and 499, while Broadway theaters have a minimum seating capacity of 500. Off-Broadway shows are generally less expensive and offer a more intimate theater experience.
Q: How can I purchase tickets for a show in New York?
A: You can purchase tickets online through various ticketing websites, at the box office of the theater, or through a licensed third-party vendor.